Indian Culture and traditions are something which has now become renowned all across the world. We all refer to India and its culture as something very diverse and unique. But seldom do we give a thought to why things are done in certain specific ways. Indian Culture is full of several unique customs and traditions, which outsiders might find really intriguing. Most of these originate from the Ancient Indian scriptures and texts, which have dictated the way of life in India for thousands of years.
Here are 11 interesting Indian customs and traditions:
1. The Namaste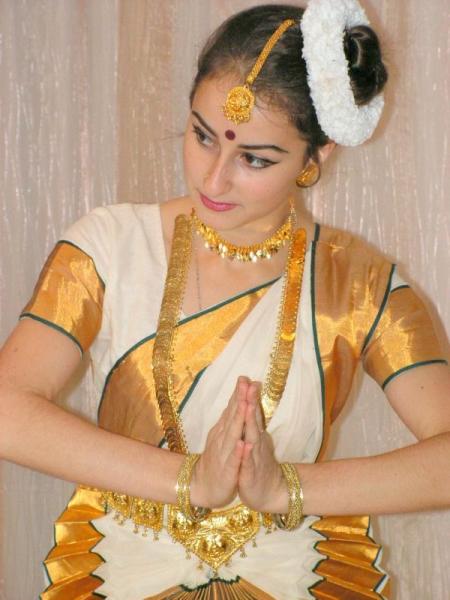 Namaste! (Source)
The Namaste is one of the most popular Indian customs and isn't really just restricted to the Indian territory anymore. You have Barack Obama, who has been seen doing it on various occasions, or you had Ban Ki-moon, the UN Secretary-General, greeting everyone with a namaste at the Times Square in New York on the first International Yoga Day. But, what's the significance? The Namaste, or namaskar, or 'namaskaara' is one of the five forms of traditional greetings mentioned in the ancient Hindu scriptures, the Vedas. It literally translates to 'I bow to you', and greeting one another with it is a way of saying 'May our minds meet', indicated by the folded palms placed before the chest. The word namaha can also be translated as 'na ma' (not mine), to signify the reductions of one's ego in the presence of the other.
2. Always a Festive Season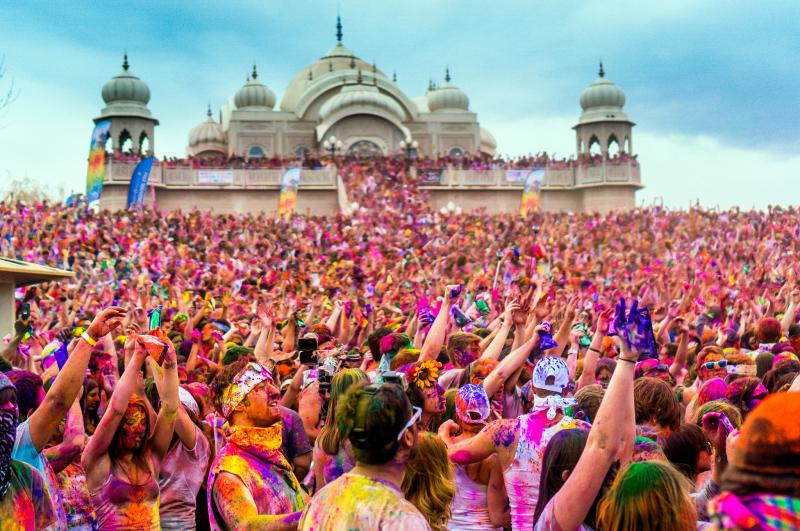 It's always festive in India. (Source)
India also sees a large number of festivals, mainly because of the prevalence of diverse religions and groups. The Muslims celebrate Eid, the Christians have Christmas, good Friday and so on, the Sikhs have Baisakhi (harvesting of crop), and the birthdays of their Gurus and the Hindus have Diwali, Holi, Makar Sakranti, the Jains have Mahavir Jayanti, the Buddhists celebrate the Buddha's birthday on Buddha Poornima, and quite honestly, the number is endless. All of these translate to holidays in our book, of course.
3. Joint Families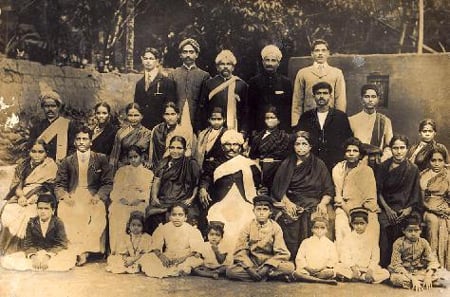 A Joint Family (Source)
Also, in India, there exists the concept of a joint family, wherein the entire family (parents, wife, children and in some cases relatives) all live together. This is mostly because of the cohesive nature of the Indian society, and also reportedly helps in handling pressure and stress.
4. Fasting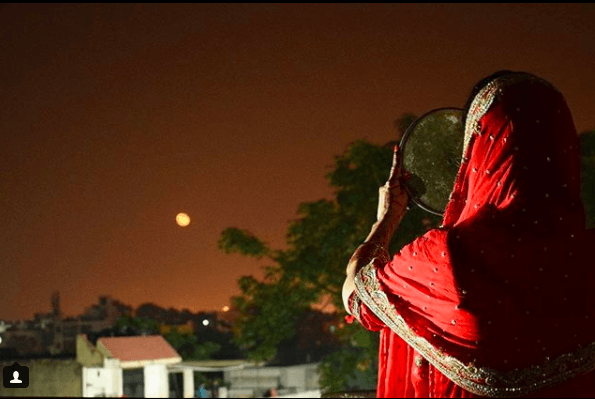 Fasting is an integral part of Hindu culture. Fasts or Vrats or Upvas are a way to represent your sincerity and resolve, or express your gratitude to the Gods and Goddesses. People throughout the country observe fasts during various religious occasions. Some people also observe fast on different days of a week in favour of a particular God or Goddess associated with that particular day. It is widely believed that by doing so, you are depriving your body of a basic necessity and thus, punishing yourself to cleanse off the sins that you have committed until the day of fast. The rules and regulations of a fast are in accordance with the particular occasion. The origin of fast probably comes from the Vedic ritual of kindling the sacrificial fire for sacrifice purposes. Since the word 'upvas' has been used for denoting both fasts and kindling sacrificial fire, it can be thought that people observed fasts when they had to kindle or rekindle the domestic fires kept in their homes to perform daily sacrifices.
5. Holy Cow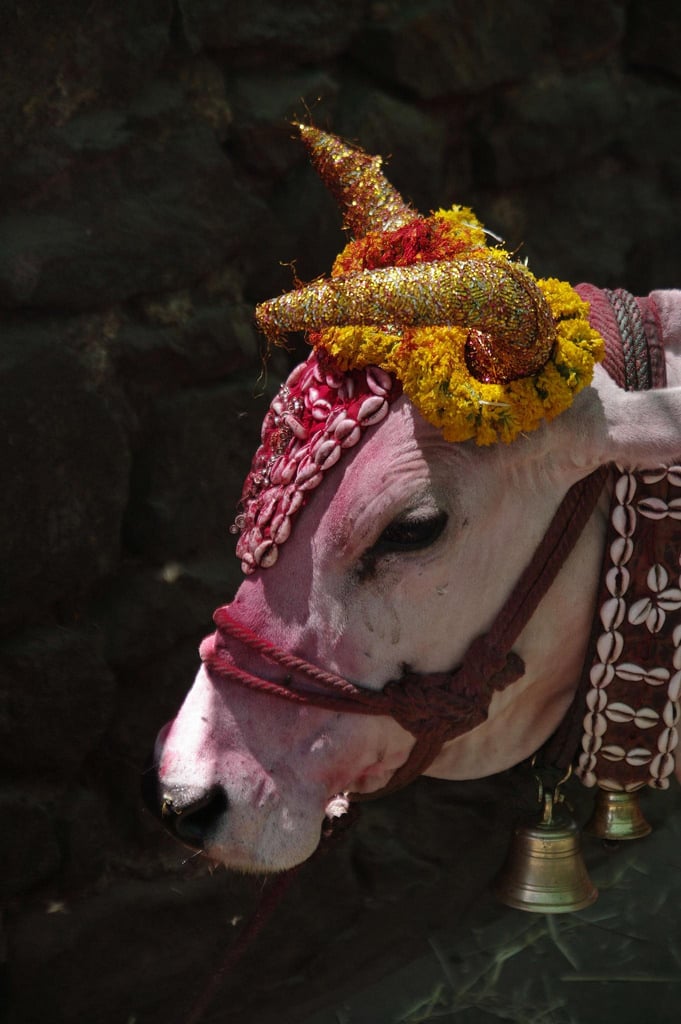 Cow, in the Indian culture, is considered to be a Holy animal. She is worshipped as a maternal figure and is a depiction of the bounty of Mother Earth. Lord Krishna, who grew up as cow herder is often depicted as playing his flute among cows and Gopis (milkmaids) dancing to his tunes. Interestingly, Lord Krishna is also known by the name of 'Govinda' or 'Gopala', which translates to the 'friend and protector of cow'. Hence, cows have an auspicious significance in Indian culture and religion. Even Lord Shiva's trusted vehicle is Nandi- the sacred bull. Thus, feeding a cow or making contributions for cow shelters is of immense religious importance for Indians. The Vedic scriptures, in various verses, have emphasised the need to protect and care for cows. Cows are a source of life-sustaining milk. Even the cow dung is an essential and energy efficient source of fuel, especially in rural India. Killing the cow or consuming cow meet is considered to be a sin. Hence, several states in India have banned the slaughter of cows by law. Mother cow is, however, not worshipped as other deities. Indian culture and religion appreciate and expresses its gratitude towards this innocent animal who gives back to mother Earth and its people in more than one form.
Found Interesting?? That is not all. We shall upload other such unique customs & traditions of India very soon. Stay Tuned. Thanks ))